'Make us a component part of your business'
ENQUIRY FORM
LT20ST POTENTIOMETER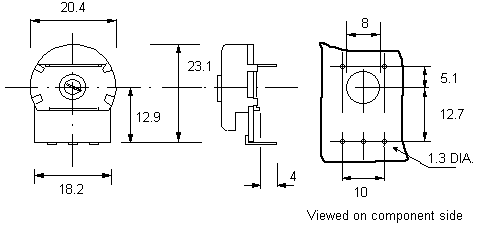 This potentiometer is available with 2 types of wiper carrier and the following options:
Type 1 (with or without a Removable Spindle)
Type 2 (having a Square Hole drive)
Type 3 (as Type 1 but with an Edge Control Knob)
Note: If the track law is either B or C then the start of the law is obtained by rotating the spindle or edge control knob to the fully anti-clockwise position (when the knob or spindle is viewed from the face or end.)
LT20ST Type 1
Can be operated with a flat screwdriver, or alternatively supplied with a Removable Spindle which can be indefinitely plugged in and out (Holding strength > 1Kg).
Referring to the diagram:-
When L1 Removable Spindle is CAP side --|-- S1 Screwdriver Slot is BOARD side
When L2 Removable Spindle is BOARD side --|-- S2 Screwdriver Slot is CAP side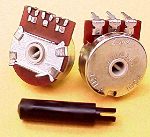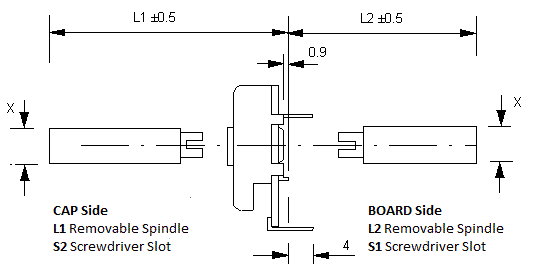 LT20ST Type 2
Having a Square Hole wiper and intended for customers who supply their own drive units for insertion either side of the potentiometer.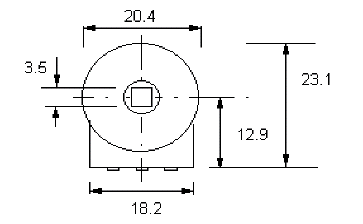 LT20ST Type 3
Potentiometers are supplied with an
Edge Control Knob
which is available in two sizes (D30 or D40) and two colours (black or grey).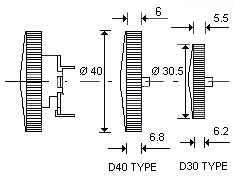 Please complete ALL details below and click 'Send Form'
MODEL (select Type 1, 2 or 3):

SPINDLE TYPE (L1/L2) or Screwdriver arrangement (for Type 1 only):

SPINDLE details (for Type 1 only):
(Select type and give details of LENGTH* under 'Special request')

Specify Length L*
& Special Request(s)
Quantity
Order No.
(As applicable)
Date Required
Email Address *
Telephone No.
Fax. No.
Address
Name *
Job Title
Company
Type of Business